The Lake Tahoe, California-based property that has been used as a winter vacation retreat by the Kardashians and other reality television stars has been listed for sale at $19.8 million.
The 15.34-acre property known as Gunbarrel Lodge includes a main residence and guest house that encompass a combined total of nearly 17,000 square feet, with 17 bedrooms and 18 bathrooms. The property, which last changed hands in 2019 for $12.1 million, also includes an indoor pool, spa, gaming room, 24-seat movie theater with an HD screen, two outdoor decks and a panoramic view of the lake.
According to SFGate.com, the property was a vacation rental (available for up to $9,000 per night) from when it was built in 2017 up until 2021, when it was offered on seasonal leases. The Season 20 finale episode of "Keeping Up with the Kardashians" found the reality television clan wrapping their series at the location, and the property has also been used for the series "The Bachelor" and "Real Housewives of Beverly Hills" and for Izod and Ferrari commercials.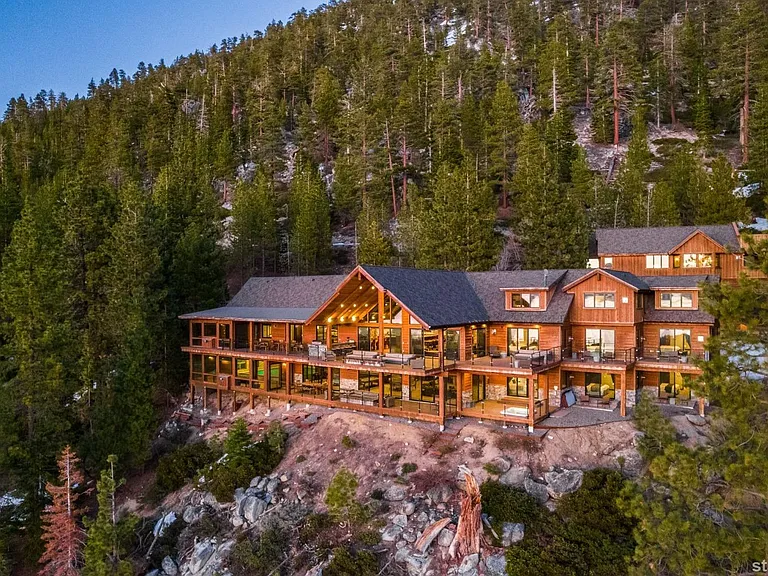 Property photo courtesy of Zillow; Kardashian family photo via Instagram.