Americans' opinion on the value of real estate as an investment is climbing. That's according to an annual survey from Gallup. Not only is real estate viewed as the best investment for the ninth year in a row, but more Americans selected it than ever before.
The graph below shows the results of the survey since Gallup began asking the question in 2011. As the trend lines indicate, real estate has been gaining ground as the clear favorite for almost a decade now: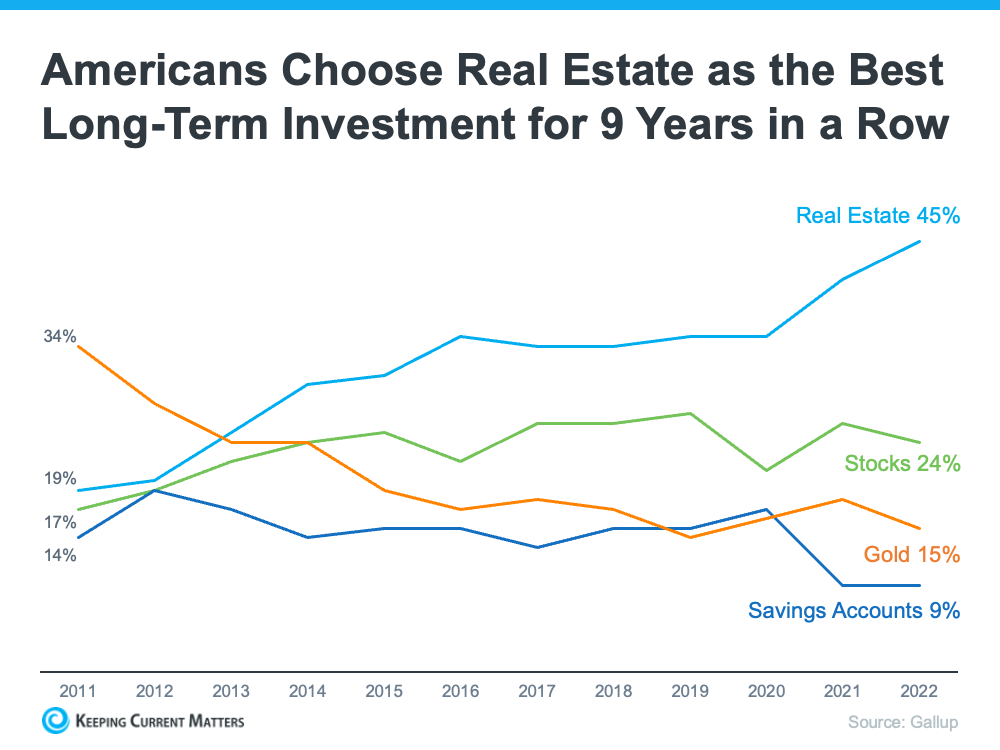 If you're thinking about purchasing a home, let this poll reassure you. Even when inflation is high like today, Americans recognize owning a home is a powerful financial decision.